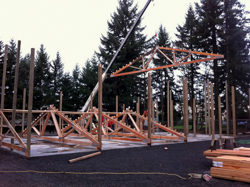 Pole building kits are the heart of Locke Buildings. Many people would like to build their own projects, but are uncertain of one or more phases of construction. Locke Building offers free consultation that could help you better evaluate what makes sense and what will produce the greatest cost savings.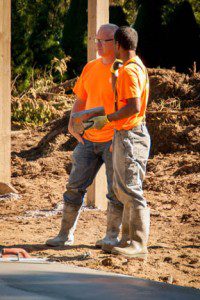 With a pole building kit from Locke Buildings, we will personally discuss your project with you. We can offer best solutions for your unique job site location and possible site preparation. We can coach you on County and or City requirements. Or we can do the permit work for you. We can assist you with the site preparation including excavation, concrete work or whatever you need. We will work with you to help develop the design that works for you in the most cost effective way. We provide "Do It Yourself Plans" and engineering when needed. We provide you all the materials that you need for your project, right down to the nuts and bolts, vents, flashing, doors, windows, roofing material and siding. We will coordinate the delivery schedule of materials for you.
If you want to provide the labor for the project, and complete any or all phases of construction, we are there to provide just materials to you, or whatever assistance you may need. Anywhere in the process, if you need coaching or advice, we are there for you.
We are certain with our extensive experience and buying power we will be able to save you money and make this experience a positive one at the same time.
Locke Buildings: Quality materials and quality craftsmanship. Just what you want, when you want it.