The Pole Building Experts
Design a Custom Pole Building to Get a Quote 
Designing a pole barn just got faster. Try our new 3D building software to design and plan your pole building project. Our easy to use app allows you to express your creativity and explore what options will best suit your needs. Save time and save money on your next pole building!
Why Choose Locke Buldings?

Commercial, Agricultural & Residential Pole Buildings

Custom Design & Build or DIY Pole Building Kits

Complete Customer Satisfaction on Every Job!
Contractor Supply
We supply contractors all over the Pacific Northwest with pole building kits.  We use quality materials and have years of pole building experience.  We are sure our pole building kits will make your build go quicker and cost less. Walk in or call ahead to get your materials in a matter of hours not days.  
Speed-up Your Build Time – Lower Costs 
Pole Buildings
The Pole Building Experts
Locke Buildings has become the most trusted pole building company in the Pacific Northwest. We have built over 3000 commercial, residential and agricultural post frame buildings. We are committed to providing the best pole building design, build and value possible. When you choose Locke Buildings you are becoming part of our family.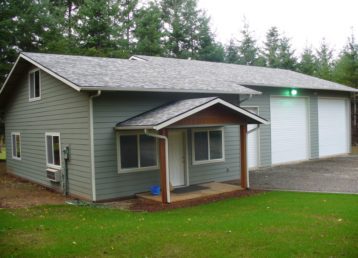 Residential
Pole buildings can be used for living spaces when built with commercial style wall girts.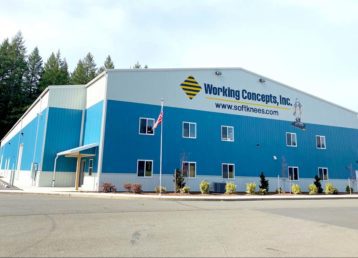 Commercial
We can build any size buildings for industrial, commercial, production or office space.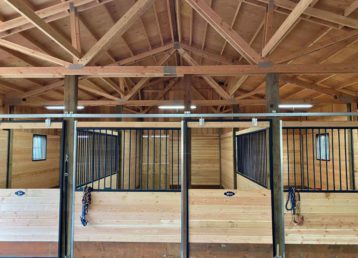 Agricultural
Up to 100ft clear span. Great for horse stalls, riding arenas, hay barns, & implement storage.
Customer Reviews
We strive for a 5 star project for every client!
Great Service and Great Pricing

The Locke builders were great! From the beginning of the planning stage to the end, they were efficient, on time, ahead of schedule, detail oriented and honest. Everything I was told would happen did. The building actually was done ahead of schedule! The prices were competitive and the workmanship excellent! I loved working locally with people you can talk to and shake hands with. I highly recommend Locke Pole barns to anyone who wants quality work and a reasonable price.

Shout out to Andy Price for helping take my concept to reality


My project was somewhat involved, 30×60 building with partition between garage and main room with 20×60 concrete skirt 36′ of which is covered. The building has electrical and plumbing including 1/2 bath all of which required trenching. Before construction could begin, 50 trees and stumps had to be removed. There were a few slow downs so it took longer than I expected. Steve Locke coordinated 100% of the process resulting in a turnkey solution. I would recommend that anyone who takes on a project like this learn as much as they can about options so they can be spelled out in the contract. All of the sub contractors are respectful and conscientious Overall I am pleased with the finished product. Shout out to Andy Price for helping take my concept to reality.

We would highly recommend hiring Locke building for any shop/pole buildings projects


Steve & Mike were great to work with from the very beginning of the project. Their knowledge and resources are top notch. They were in daily communication with us explaining different things that would come up due to our landscape without the pressure of trying to up sale us. They even helped us with existing buildings we have that had issues and they were able to help fix them immediately. I have used 3 other companies in the past to build barns & shops for me and Locke Building super succeeded them all. Our building turned out beautiful!! We would highly recommend hiring Locke building for any shop/pole buildings projects.

IT'S PERFECT!!


IT'S PERFECT!!
We truly can't express how rewarding it is to be able to say that after a major build. It is exactly what we wanted and asked for. The customer service is amazing. The people at Locke Buildings are so helpful, easy to talk too, and informative. We wouldn't hesitate to have Locke Buildings add onto existing building as well as build a new structure for us. An extra thanks to Andy for a fantastic first impression and to Mike for being the best "go to/get it done" guy you could ask for. We mean it, we can't thank EVERYONE enough at Locke Buildings for going above and beyond and making a dream of ours come true…..perfectly. God Bless and thank you from the bottom of our hearts.