RV & Trailer Shelters
Cover Your RVs, Trailers, Cars & Toys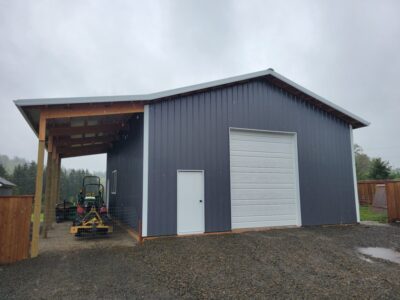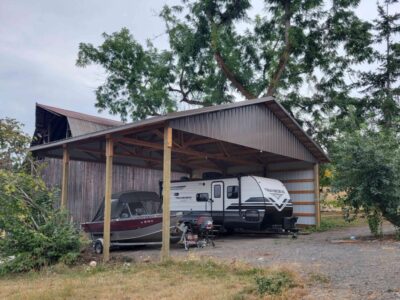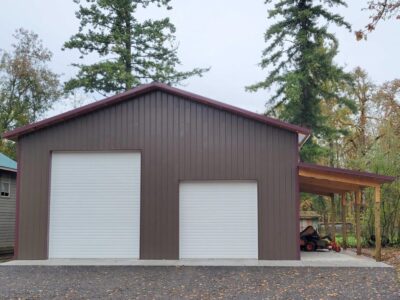 Locke Buildings now offers complete pole building kits ready for DIY installation or professional build. Your kit can be completely customized using our 3D designer software or by scheduling a call with one of our experienced designers ready to give you the best customer service in the industry.
Why Choose Locke Buildings for Your Pole Building?
1. Pacific Northwest Expertise: Based in Estacada, Oregon, we understand the specific challenges and requirements of building structures that can withstand the region's weather conditions. Our team leverages their deep local knowledge to design and construct pole buildings that stand strong against rain, wind, and other environmental factors. 
2. Customization at Its Finest: Your needs are as unique as your property, and we embrace that individuality. Our team works closely with you to create a design that meets your specifications, ensuring that every feature, dimension, and layout detail aligns with your vision. Whether you're looking for a simple roof only RV cover, need the extra shelter of side walls, or a fully enclosed pole building we can build it for you or design a kit you can build yourself.
3. Premium Quality Materials: We are committed to excellence in every aspect of our work. That's why we only use the finest materials available. From robust wooden poles to high-quality steel, every component of your building will be sourced for durability, longevity, and aesthetic appeal.
4. Expert Craftsmanship: Our team of skilled craftsmen takes pride in their work, and it shows in the finished product. With years of experience, a keen eye for detail, and a dedication to precision, we guarantee a pole barn or building that not only meets your expectations but surpasses them.
5. Comprehensive Services: From the initial design consultation to the final nail, we're with you every step of the way. Our services encompass site assessment, permitting, construction, and even interior finishes. We believe in a seamless and stress-free experience for our clients.
Our Pole Building Offerings:
Roof Only RV Covers:  A great lower cost option for the protection you need.  A roof only pole building will shelter you RV from rain and sun.  A roof only shelter is a good choice if you want to use the RV for guests or as a extra usable space to see out the windows while still keeping the sun off to keep the heat down.  
RV Shelter with Side Walls: Sometimes your RV needs extra protection from the sun and rain and sidewalls will help! Some people opt to get 3 sides and pull into a covered gravel pad.  Other times a concrete pad is desired with a backwall to keep it better enclosed. 
Full Pole Building Garage: If you desire a temperature controlled environment or want extra space, a pole barn garage with an extra RV bay is a great choice to get everything you need in one building. 
Contact Us Today for Your Pole Building Project!
The Pole Building Experts