Roofing
Locke Building is your Roofing Specialist in Oregon
Locke Buildings has specialized in metal roofing for many years.
Metal roofing is one of the most long-lasting, durable and attractive roofing materials. Metal roofing is typically used in the harsher climates such as the coast and mountain areas.
Due to it's light weight, using galvanized screws to install, metal roofing can easily be installed over your existing composition roofing. Our roofing material comes with a 40 year manufacturer's warranty.
[embedyt] http://www.youtube.com/watch?v=yZooTmiisfE[/embedyt]
Download an installation manual!
Download our product catalog (5 mb)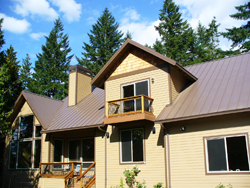 Residential Buildings in Portland
New Construction
Tear-Off and Reinstall
Overlay
---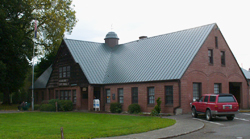 Commercial Buildings
Office Buildings
Industrial Buildings
---
Metallion Color Assistant
to select colors for your siding and roofing!