There are many door options.  This section focuses on the large, garage style, overhead and sliding door type options.
Commercial Overhead Door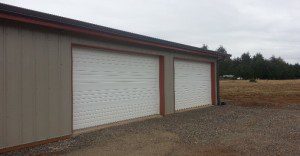 Commercial doors are heavier gauge
Available insulated.
Seals tight all four sides.
Full View Glass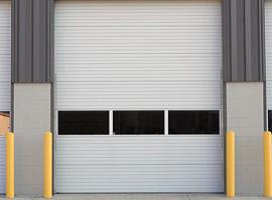 Glass adds light and ability to see without opening door.
Usually much less to add glass to door than installing window.
Can have glass at any level and multiple panels. Even entire door in glass.
Residential Style Garage Doors with Raised Panels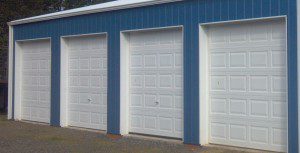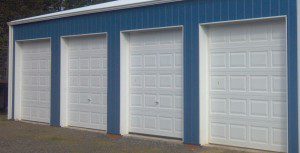 Residential style overhead garage doors are used in application where home owner is looking for a more finished look.
Raised panels with wood grain.
Available insulated.
Slider Door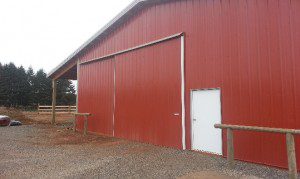 Sliders doors are a good solution for walk or drive areas that need often and easy access.
Do not need concrete floor like overhead doors.
Usually less cost than overhead door.
Built to fit any size opening
Does not seal air tight.
Dutch Door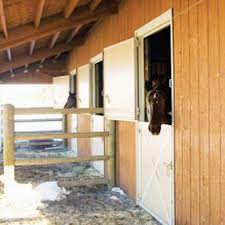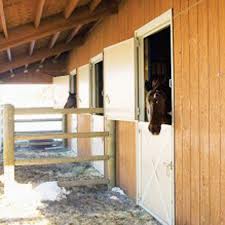 Fabricated from 16 ga. Galvaneal
Feature one piece cut laser design
Standard D-Latch
3-piece frame prepped with hinges
Horse Stall Fronts